2015 Guilin, Guangxi - Yangshuo Tourism
Release Time:2019-01-25
Edit the author:金致卓
Reading:1111
[Totem Ancient Road] is located in the famous "Shili Gallery" in Yangshuo. In the scenic area, there are stoneware, pottery, natural totem poles, ancient bows, and primitive life scenes that make people understand the body language that is full of wild temptations. It reproduces the living and life of the ancestors of Guilin from 12000 to 7000 years ago. The historical features of religion, hunting and fur culture have opened an ancient door for the world! Let us explore the historical features of the mink rock culture and feel the different ethnic customs!
[漓水古越] is a large-scale national performance featuring the folk customs of Guangxi ethnic minorities. It combines the landscapes of the Minjiang River, Guangxi ethnic minorities and modern art, and selects "Zhenshan Zhenshui" as the real stage. It shows a variety of cultural performances such as "Korean Culture", "Hypothecer Culture" and "Songs Culture" of ethnic minorities.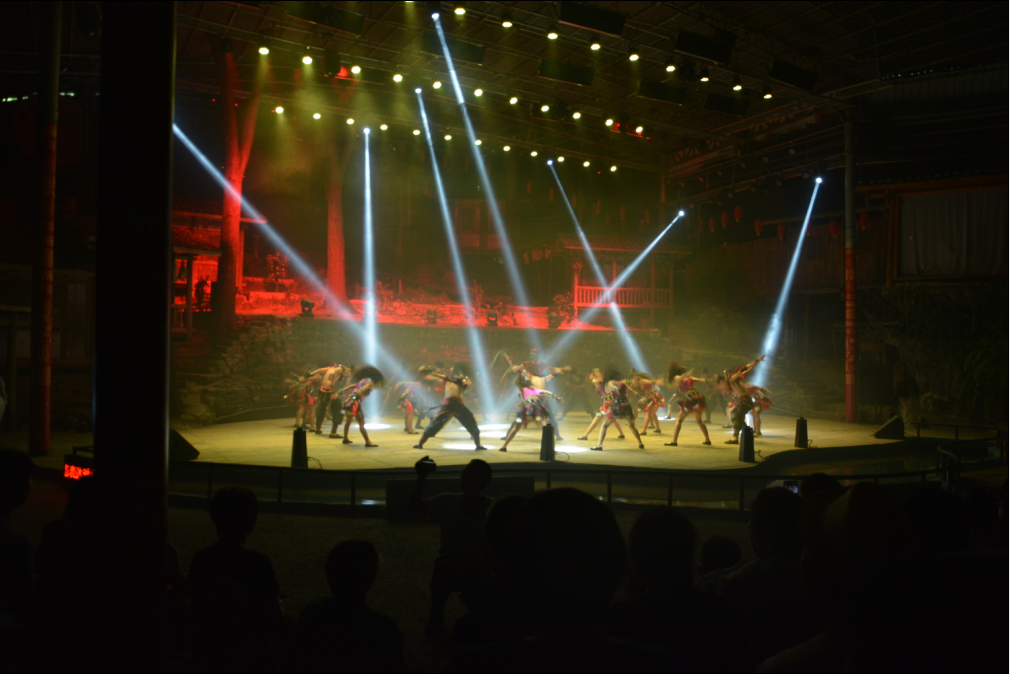 [Tianzhu•Butterfly Spring] is named after the mountains, water, rocks, caves, spring waterfalls and the original nature of the original 苗, Miao style, and can be in close contact with the famous 101侗zhaizhai and Miaowang descendants, and Geng Miaomei gathered together to listen to the sound of the sound of the heavens---the passionate song of the Dai people.
| | |
| --- | --- |
| | |
[Yinziyan Tourism Scenic Spot] Yinziyan Tourist Resort Scenic Area has a vast field before the integration of nature and human landscape. The beautiful Xiaoqing Mountain and the Chaozhai Mountain rise from the ground, and thousands of acres of peach trees are scattered among them. Wanli, Qinghu boating and fishing, red cliff fitness rock climbing, endless aftertaste, make people forget to return, Yinziyan is a layered cave, including the lower hole, the hall, the upper hole, which brings together different geological ages. Various types of stalactites, dozens of special attractions, represented by music Baiping, Guanghan Shengong, Xueshan Waterfall "three musts" and Buddha's theory, single column Qingtian, mixed yuan pearl umbrella "three treasures" and other attractions It is vivid and vivid. The stalactites in the cave are as high as tens of meters, male, strange, and beautiful. It is known as the "world karst art treasure house"!
| | |
| --- | --- |
| | |
| | |
| --- | --- |
| | |
[Multiple people leisure bamboo rafting] The river is crystal clear, the eyes are lifted, the green waves are embraced, the mountains are refreshing, and you feel refreshed. At the same time, there are song singing games with ethnic minorities, and a festive gift - Hydrangea, And you can experience the fun of punting!

Disclaimer: this article is derived from Jin Zhizhuo website integration, such as articles and draft involve issues of copyright, the author in the contact, please in this website, we will deal with as soon as possible.
Address:http://www.gtl-tech.com/news/12.html