IT giants massive electronic spam and India, only Haier Nokia has initiatives
Release Time:2019-01-25
Edit the author:金致卓
Reading:938
According to a British "Daily Mail" June 27 news, a survey conducted by India's industry consultancy TToxics Link shows that among the 50 leading electronics companies (including 31 multinationals and 19 Indian companies), 16 It is unqualified in handling e-waste.
Companies surveyed by TToxics Link include top brands such as Japan's Akai, India's BPL Mobile Cellular, Blackberry and India's HCL. Apple, Hitachi, Philips and Samsung were also not spared, and the rating was "not very good."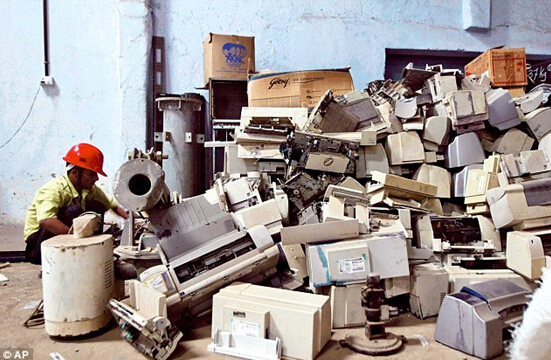 According to the survey, Delhi is India's largest e-waste output and recycling center, and India's well-recognized electronics and electrical equipment companies have shown disregard for this law. Under the supervision of the national e-waste related management laws, such as the extension of producer responsibility, they have not fully fulfilled their responsibilities.
This research is the first of India's research in this field, highlighting the importance of producers and managers who are responsible for both e-waste production and processing. In July 2013, the relevant departments in Delhi granted 17 electronics companies the right to produce such garbage. The city is currently the most licensed.
Toxics Link staff surveyed e-waste shelters for nine companies including Acer, Canon (India), Haier, HCL, Hewlett-Packard, Intestech, Lava, Nokia and Spencer. Through informal interviews with relevant leaders, they found that only Haier and Nokia have detailed information or services on e-waste management. Moreover, in most cases, these containment centers simply do not know the "recycling project" – the system plan to recycle e-waste from users. At the same time, there is no authorized recycler to come forward to solve it.
Disclaimer: this article is derived from Jin Zhizhuo website integration, such as articles and draft involve issues of copyright, the author in the contact, please in this website, we will deal with as soon as possible.
Address:http://www.gtl-tech.com/news/12.html